About my Ceramics
Since I was a kid I've been drawing and painting. But things never came out the way I had imagined. Then one day in December 2000 I started a ceramics workshop. I was struggling with all the powders to create the right glazes. The colors come out totally different once painted ceramics are fired. When the kiln opened, I couldn't believe it - this was how I had always imagined colors to work! The glaze adds a bright and shiny touch. It makes your drawings come alive in a way nothing else does.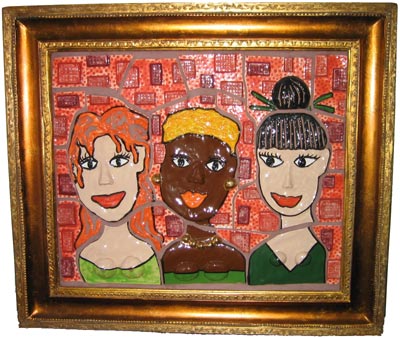 I started to do everything with clay and glaze that I could imagine. I discovered what I love doing most is making tile paitings. They take months, but when they finally come together it's such a great feeling. Making the tiles is like creating a puzzle. The painting part is a form of meditation. The framing is like a yummy dessert after a wonderful meal.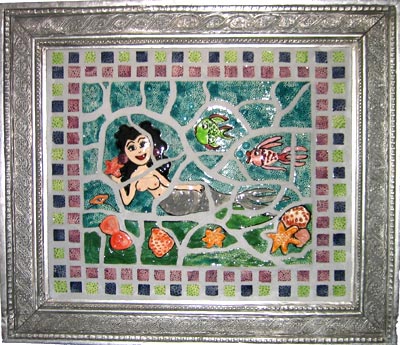 Over the years I have also created an Art-to-Eat-Off collection. All these cups, mugs and platters can be checked out and ordered online.
Click here to see my Art-to-Eat-Off Collection