Hire Me as Your Food Coach!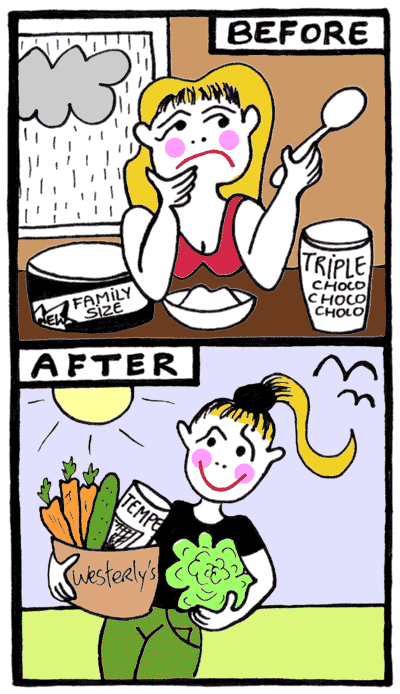 Hire Me as Your Food Coach!
Basic starting package:
We get together twice. During our first meeting we look at the food diary that you will have kept for a week. We discuss changes that are realistic within your personal lifestyle. We determine how you will make a start towards a healthier and happier mind and body.
During our second meeting we make sure you are making changes in a responsible way and that you are feeling good about them. I answer all the questions you have about your recent experiences and we discuss how to proceed. Maybe this was all you needed to get a grip on food, energy and mood. I can just recommend a good list of books based on what I have learned about you, or we can continue to work together and create an ongoing program for you, tailored to your personal needs.
See me as your creative supporter. If you have specific medical conditions, or are on medication and want to get of that, I will hook you up with a naturopath or nutritionist. So we can all walk your new path together in a responsible way, having fun during our travels.
Follow-ups:
I can support you whilst you make the changes in your diet over time. I am sure it will be a positive turnaround. At the same time I know from my own experience that it can have a huge emotional impact. We continue to find the options for your cravings, develop recipes that suit your needs etc. etc.
This change may also effect your social life in different ways. For example; how does one work around eating out? When you have 'no option' on the menu - what is the smart way to proceed? When you are a parent - how can you keep a grip on what your kids eat at their friends birthday parties? Let me share my ideas and suggestions.
And for those of you who think 'you just simply don't have the time to cook' - I can teach you how to prepare a quick, healthy and complete meal, which will be easy and lots of fun to make.
Basic starting package $ 250.00
Follow-ups $ 85.00 an hour
Feel free to contact me so we can get in touch to discuss the above in more detail.